Here at Loop we want to bring you effortless styles that fit seamlessly into your wardrobe and add a little joy and confidence to your day. 
Allow your wardrobe to embrace the lighter brighter months and longer days with our gorgeous new SS23 cashmere collection. Our wardrobes are crying out for an injection of newness after months of being restricted by cold temperatures and the need for practical layers and we've designed a new feel good cashmere collection to do just that.
Our new styles offer some uplifting spring-summer style inspiration, featuring looks that can become part of your core collection, easily dressed up or down to suit your occasion. Here we take a look at two key spring trends.
MONO
Classic for a reason, black is softened with the addition of palest camelia and ballet pinks, soft lattes and natural white.  Accent with a touch of shimmer and shine using Star and Galaxy yarns that are threaded with metallic and micro sequins.  Make a statement by layering with bold stripes and animal print.
NEUTRAL
There is a neutral shade for everyone in our new collection.  From softest undyed yarn in natural white and tempting toffee, to the warm tone of brownie, deeper than tan, not as heavy as chocolate and just right for spring. 
Finding a neutral can be tricky it needs to work perfectly with your hair and skin tone.  You'll know when you've found it as your skin will glow and your eye colour pop. Nailing the perfect neutral is a short cut to always looking expensive especially when paired with other natural fibres line silk and linen.  Throw our coatigan over any outfit for a spring alternative to a coat and a way to look effortless pulled together. 
NAUTICAL
Nautical has been in style since it's origins on Victorian times.  Geniuses of fashion such as Yves Saint Laurent, Vivienne Westwood and Jean Paul Gaultier would take inspiration from seafaring styles for their own collections, further cementing the look in the popular imagination.
Many classic garments find their origins in fishing, sailing and naval pursuits.  Iconic pieces include wide-legged trousers, lacing detail and striped Breton sweaters. In terms of shoes, espadrilles and deck shoes are typical examples, with shoes often made from natural materials like canvas and hemp.
The undisputed kings of nautical style are stripes. The classic combination in navy blue and white is an enduring favourite, but other, more vivid tones such as red, cobalt, green and turquoise are also having a moment.
 PASTEL
Soft tones of pink, violet and green refresh your wardrobe and spirit.  Light and lofty knits in purl textures and rib details are supremely soft and delightful to wear as the days get warmer and longer.  Pair with blue or white denim for easy days or wear head to toe for an edgier look.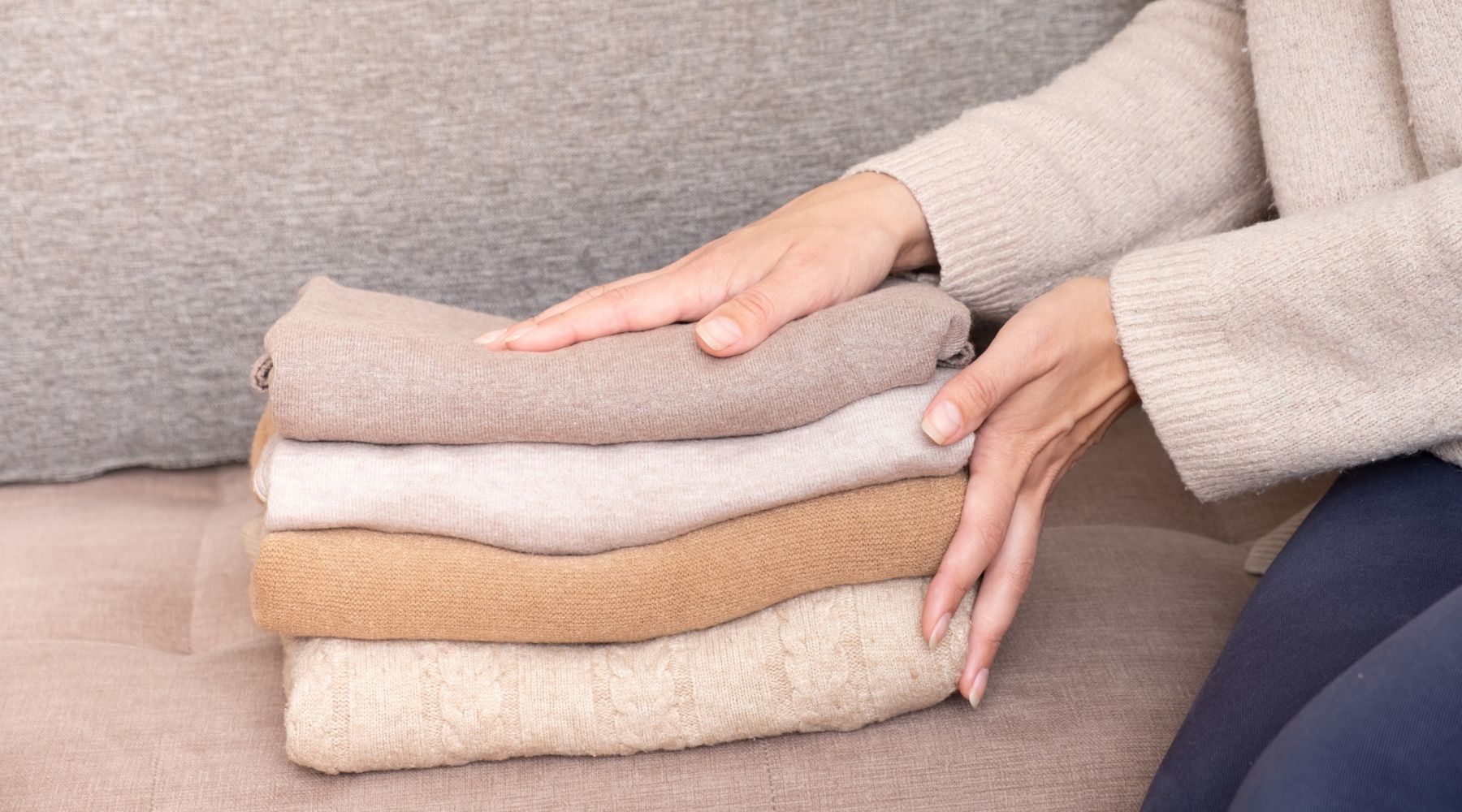 All cashmere requires a little bit of love and care to keep it looking and feeling at its best.  In that regard, Loop is no different to other forms of the material. Where we differ is in the mater...
Read more
Understanding Sustainable Cashmere
What is Sustainable Cashmere?  Sustainable cashmere is a cashmere that has been produced using ethical and eco-friendly processes. Sustainable cashmere takes into account the welfare of the goats t...
Read more