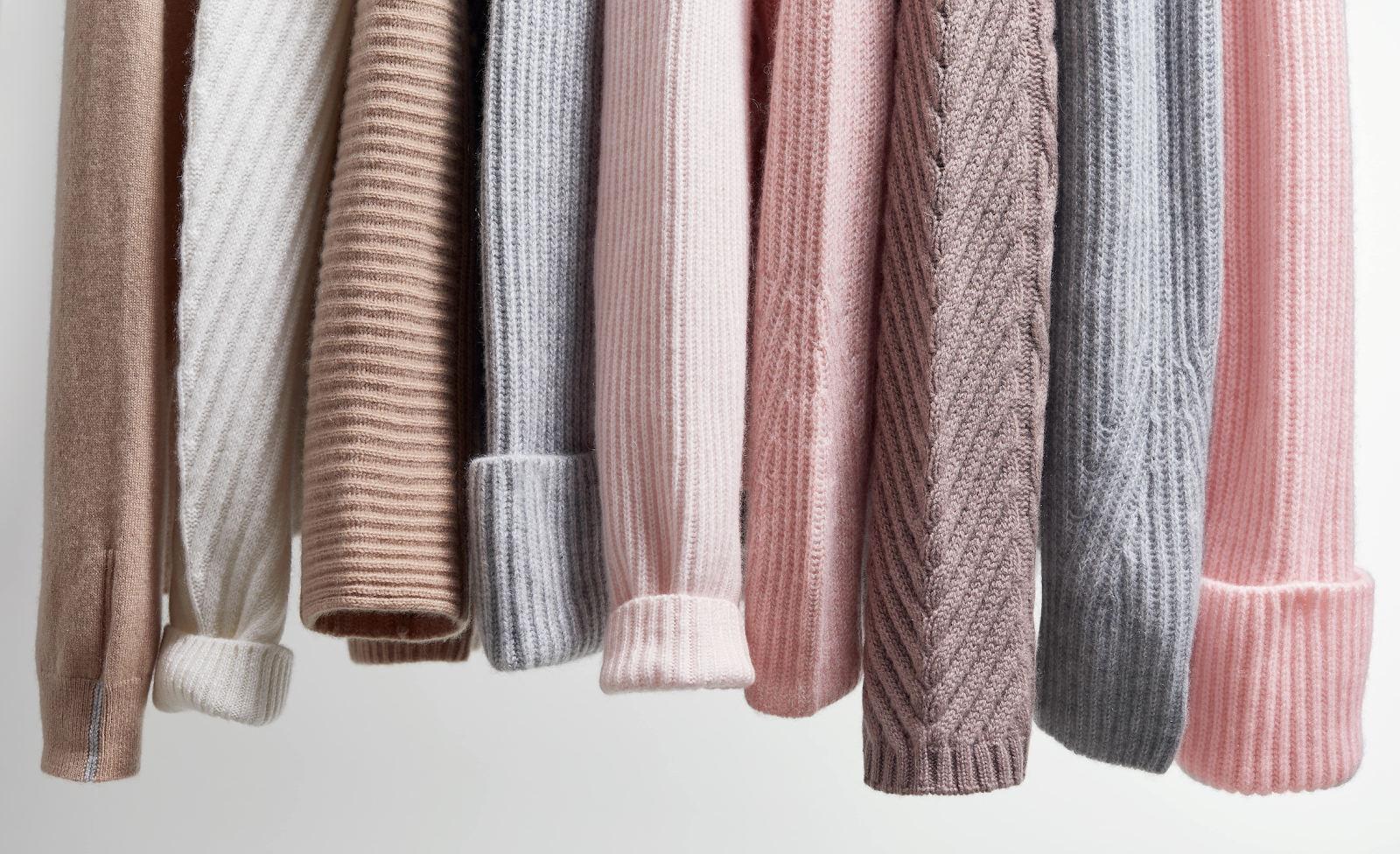 Look good. Feel good. Do good.
Loop Cashmere was founded in 2020 by our two directors, Claire Heathcote and Richard Levin. Following years of experience in the fashion industry, both had a vision of creating a sustainable and ethical brand that is not only kind to the planet, but kind to consumers.
As a result, Loop Cashmere champions the longevity of both the style and quality of cashmere, designing capsule collections that are made using ethical practices. Our collection features timeless classics to help our customer curate a luxurious capsule wardrobe, alongside contemporary, statement styles. Our cashmere looks good and feels good for longer.
The work that goes on behind the scenes is the fuel behind the fire of Loop Cashmere, from the sustainable source of our materials to the talented hands putting each individual garment together. We know the impact that fashion can have on people and the planet, and we want to have as light of a touch as possible. That's why we have woven sustainability into the heart of our brand, from yarn and manufacturing, to our product packaging and the method of sending the parcels to your home. We're trying to leave the world a little bit better than we found it, creating feel good cashmere with a conscience.
Crafted with care
Loop Cashmere was founded by Claire Heathcote and Richard Levin. Following years in the fashion industry, they shared a vision of creating a sustainable and ethical brand that is kind to the planet and it's people.
Inspired designers and expert makers used time-honoured techniques to craft 100% sustainable cashmere into modern luxury cashmere pieces. Pieces that are supremely soft and designed to be worn for years to come, elevating your everyday.
Sustainable cashmere
We take our responsibility to the planet very seriously, and we've built a sustainable cashmere brand that makes important considerations every step of the way in getting our luxurious cashmere styles to you. We can proudly say that we have created a brand that is conscious about its impact on the environment and the communities it works with around the globe. Our yarn source and makers are accredited by The Good Cashmere Standard and the Sustainable Fibre Alliance. We're committed to working with our partners to make improvements every season, bringing guilt-free luxury straight to your wardrobe.