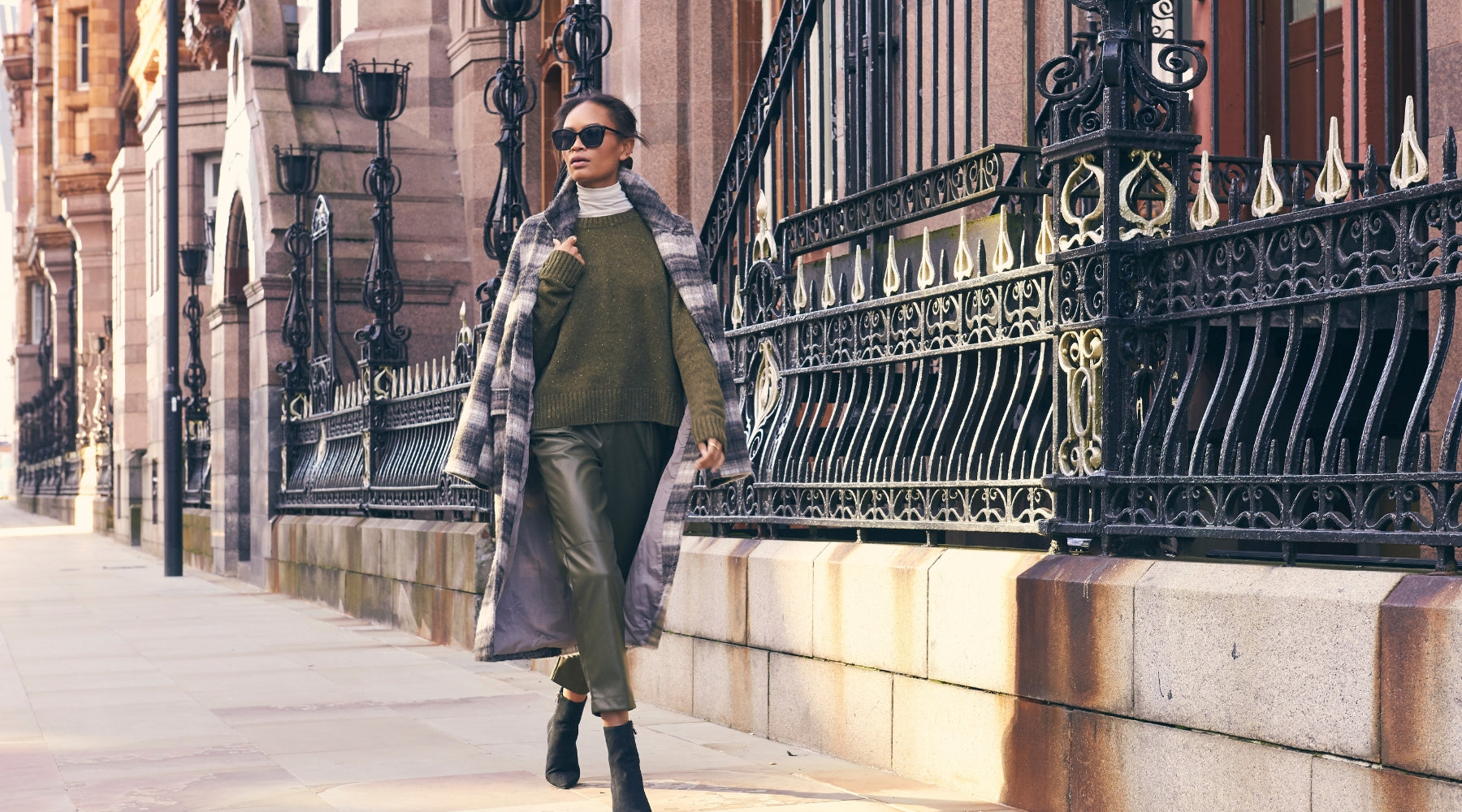 How to Style a Cashmere Sweater: 7 Ways
A good cashmere sweater is the partner in crime that every wardrobe needs. It's versatile, reliable, and can be styled a multitude of ways to create different looks for different occasions. Dress your cashmere sweater to suit your mood and have fun creating new looks with existing favourite items. 
To help you get the most out of your cashmere, here are our tips on how to style a cashmere sweater: 
1. With a midi skirt
Add a little feminine flair to your cashmere look by pairing your sweater with a simple midi skirt. Midi skirts have become a wardrobe staple for all seasons and can be dressed up with heels, dressed down with some casual trainers or chunky boots. Finish your outfit off nicely with your favourite 
cashmere sweater
 to create the perfect weekend look!
 2. Paired with denim & boots
We love contrasting a looser fitting cashmere sweater with some straight jeans and a pair of boots. It's a simple look that is easy to throw on and will have you looking stylish with minimal effort. Our
polo neck sweater
it perfect for this, it's a classic, casual look, and one that will never go out of style!
 3. Layered over a midi dress
The sweater-over-dress combination is a great style to try out with your lovely cashmere sweater. Combining two wardrobe garments creates what appears to be a whole new item and allows you to get the maximum wears from your existing wardrobe, long after the weather has cooled. Try colour coordinating like we have here or mix it up with a patterned dress.
 4. Luxe up with leather
Master day to night chic by pairing a statement cashmere sweater with a pair of smart, leather trousers. Our favourite stylish
crew neck cropped sweatshir
t is the perfect combination for this. Wear all black for that extra sophisticated look that will have you feeling your most confident. Effortless chic!
 5. Layered with a Coatigan
Comfort doesn't mean compromising on style. We're passionate about bringing luxury to everyday life.  Take a simple sweatshirt with jeans and layer with our much-loved
cashmere coatigan
for a look that says effortlessly stylish. Our coatigans come in multiple shades to suit any occasion and make the perfect the outfit.
 6. The outfit that takes you anywhere
For days when you want to look chic and put together but never try hard.  Team a sweater with a wide leg denim jean and a heeled boot. Perfect for catching up over a flat white, a quick bite to eat, or even an impromptu glass of wine. This versatile sweater works just as well with leggings and trainers, whether you're lounging luxuriously at home or out running errands.
 7. Cashmere on Cashmere
This look will have you as obsessed as we are. Wearing cashmere on cashmere will have you in head-to-toe luxury, with incredible softness and warmth. This gives the look of absolute sophistication, as well as making you feel comfortable and cozy in everyday life. Our
cashmere loungewear
collection has everything you need.
The beauty of a cashmere sweater is that it can last you a lifetime when you take good care of it and invest in high quality pieces, and its versatility means you can play around with styling it for different looks and trends over the years! There's no rule book when it comes to knowing how to wear a cashmere sweater. Style your outfits based on how they make you feel - when you feel good, you look good!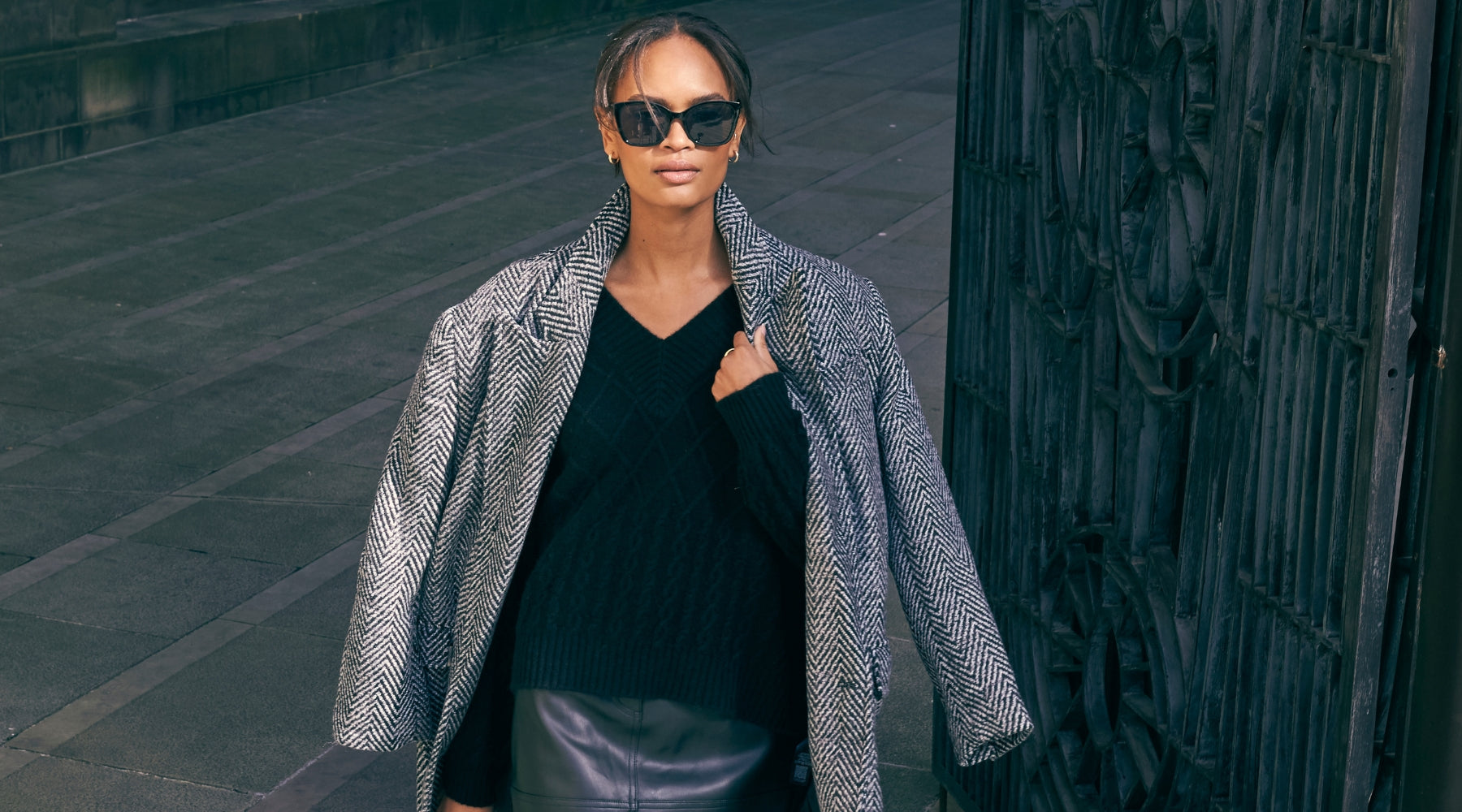 Embrace The Quiet Luxury Trend
By now, you've likely come across the term 'quiet luxury' the understated style movement that's making the fashion headlines. We've seen it on the runways: at The Row, Loro Piana and Bottega Venet...
Read more
Preparing for Winter with Hygge
Winter is right around the corner, and we want to help you prepare for the cosy season! A great way to do this is to embrace the concept of Hygge. What is Hygge? Hygge is a Danish concept relat...
Read more