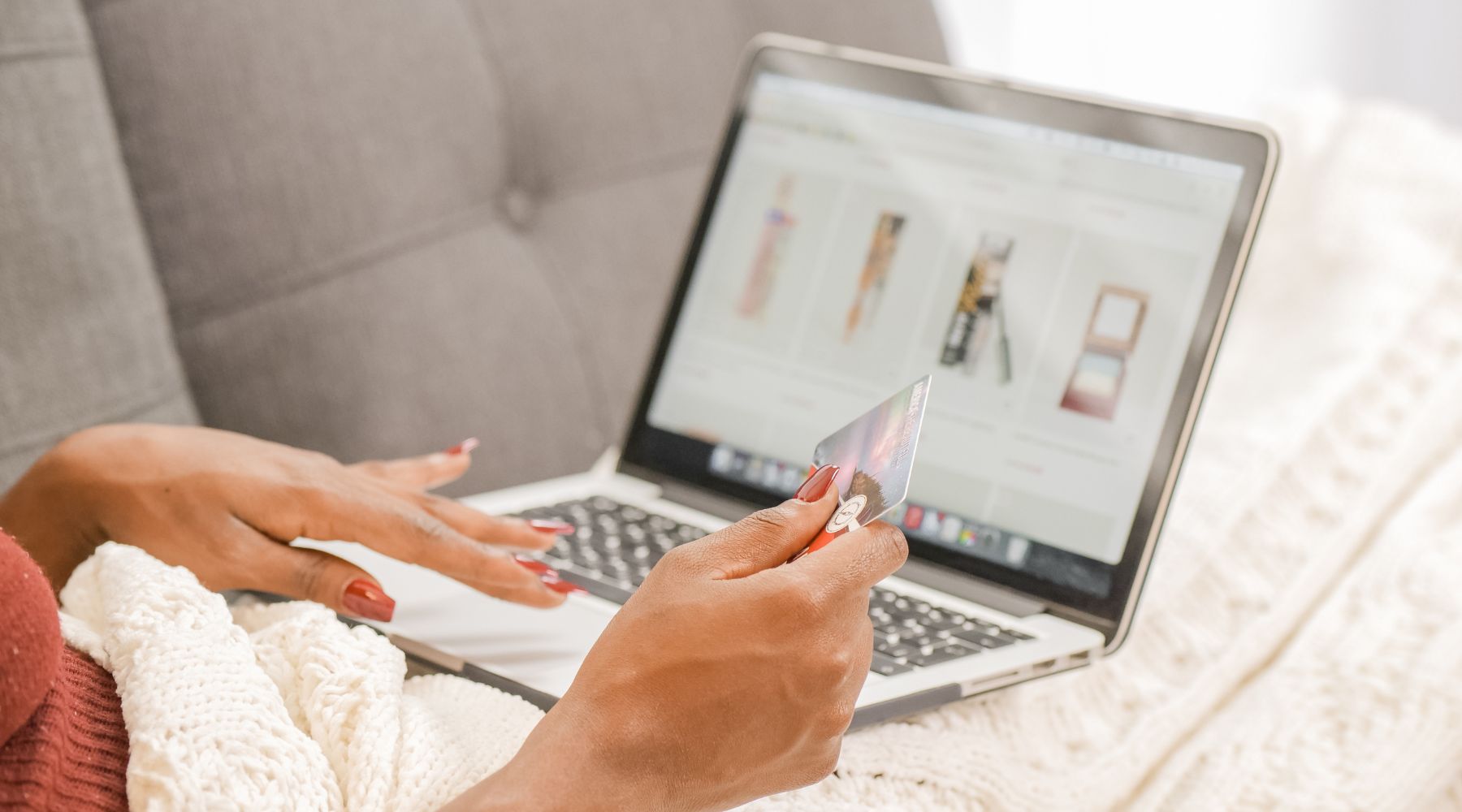 Fashion Resolutions: How to Shop More Sustainably
It's no secret when it comes to the impact that the fashion industry has on the planet. Knowledge of this is greater than it ever has been, but it can be difficult to know how to continue investing in your wardrobe and style without contributing to the problem...
As a brand built around the concept of slow and ethical fashion, we not only want to lower our impact on the environment as much as possible, but help our customers to do the same.
We have some useful insights to help you understand how to shop more sustainably:
-
1. Stay informed
The fact that you are here and reading this is already a step in the right direction, bravo! As a consumer, informing yourself on the fashion industry, its impact, and the brands you choose to buy from are an essential part of shopping more sustainably going forward.
As consumers have become more environmentally-conscious, brands can no longer ignore the way in which they produce their products from start to finish. Shoppers want visibility, and most brands are offering this to some extent. Before returning to shop from your favourite store, or shop from a new one, look into the brand and find out whether they have an environmental or sustainability page or policy, outlining their processes and the steps they are taking to lower their impact on the environment. Many brands have this visible somewhere on their site, notably the footer. If you're struggling to find it, an alternative way to look for more information is to Google the brand name alongside 'sustainability', to see what crops up.
-
2. Re-sell unwanted items
A large contributing factor to the way in which the fashion industry affects the planet is in regards to waste. Thousands of tonnes of clothing reach landfill each year here in the UK, which leads to an enormous amount of methanol being released into the atmosphere.
We're always on the lookout for initiatives that support our strive towards an environmentally-friendly brand and a brighter future. As part of this discovery journey, we have partnered with a wonderful brand and concept: Thrift+. 
Thrift+ make it easy for consumers and brands to re-sell unwanted items and give them a new life, whilst also raising money for charity. Instead of throwing your unwanted styles away, you can sell them on. You can shop people's second hand styles too! 
As part of our partnership, our customers can request for a Thrift+ bag to arrive with their Loop Cashmere order, free of charge. This bag can then be filled with unwanted styles - from any brand! - and sent back to Thrift+ for re-sale. It's easy and a great way to support sustainable shopping.
-
3. Quality over quantity
Quantity is one of the biggest causes of contention within the fashion industry, but it's also the nature of the fast fashion world we currently reside in.
'Buy cheap, buy again', and, 'quality over quantity', are phrases we have all heard time and time again. And whilst they are true and concepts we believe in, it's also unrealistic to expect consumers to swap all fast fashion styles for higher-ticket items that last longer and reduce waste.
To shop more sustainably, making small changes and considerations to the quality of your garments will have an impact. It doesn't mean you need to swap your high street shopping for designer garms in any way, and it doesn't mean that those shopping on a lower budget can't adopt the same mindset. Instead, simply become more considerate when it comes to the feel and quality of the styles you are thinking of buying. Lower-priced items still vary in quality, and so do higher-priced styes - expensive doesn't alway mean better when it comes to quality!
-
4. Invest in versatile styles
A fantastic way to shop more sustainably is to invest in styles that can be worn throughout the seasons; classic and timeless looks that you can get a lot of wear out of, meaning you need less styles and are able to adopt a more 'slow' fashion approach to your wardrobe.
Building a capsule wardrobe is a great way to do this. A capsule wardrobe is a collection of styles that can be worn interchangeably, styled with one another for multiple looks, and unlikely to go 'out of fashion' any time soon. This means investing in those classic looks and pieces that work well together, and can be dressed up or down to suit.
Altering your mindset slightly whilst shopping, to consider the longevity and versatility of the style you are looking at, will ultimately help you to shop more sustainably.
-
These are just a few of the possibilities when it comes to ways in which to shop more sustainably. Small changes really do make a difference.
We're always striving to make our cashmere collection and service as environmentally-friendly as possible, and we're proud of the ethical brand Loop Cashmere already is. Read more about our sustainable cashmere practices and considerations.
Protect your skin whilst protecting the planet this summer with these sustainable suncare products!
Read more