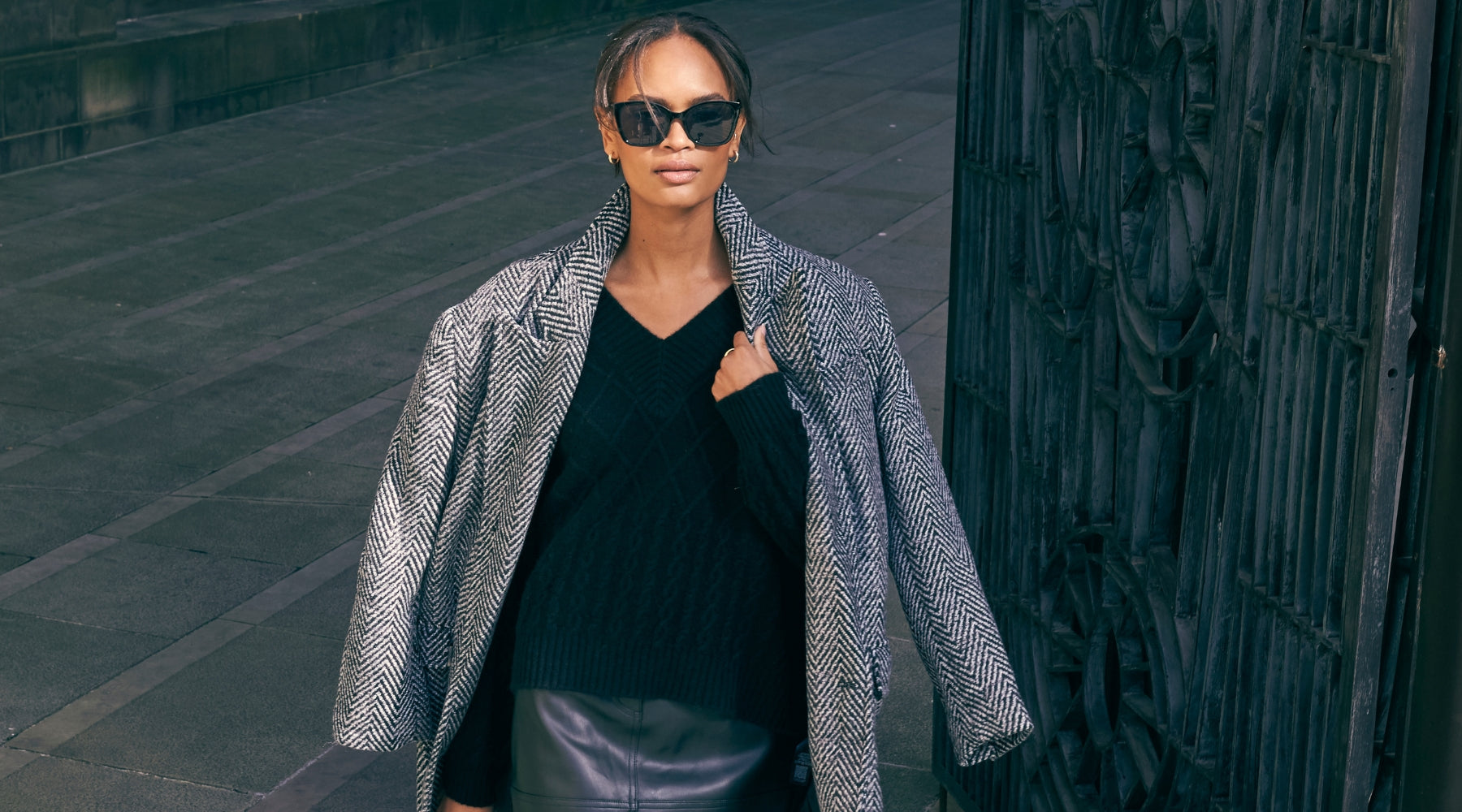 Embrace The Quiet Luxury Trend
By now, you've likely come across the term 'quiet luxury' the understated style movement that's making the fashion headlines.
We've seen it on the runways: at The Row, Loro Piana and Bottega Veneta.  And we've seen it on our screens, showing how pared-back dressing can speak volumes, in the stealth wealth of Succession and Sienna Miller's wardrobe in Anatomy of a Scandal.
Quiet luxury is focused on high-quality, logo-free style. It's minimalism with the edges taken off. It's what we're really wearing. It is the embodiment of the capsule wardrobe idea, elevated basics in a pared back palette that all work together and elevate every outfit, from a simple cashmere sweater to a straight leg jean.
Quiet luxury adds simple pleasure to each day through the addition of small pieces of luxury in what we wear.  No more saving things for best.  It inverts the idea of spending huge sums on special occasion wear that may only see the light of day once or twice, and instead you invest in the things you wear every day.  When you consider the cost of your clothes using cost per wear, a £300 cashmere sweater you can wear every day is much less expensive than a dress that only comes out for weddings and Christmas parties.
What it gives the wearer is the ultimate in modern luxury, time.  No longer do you need to think about what to wear, what goes with what, and no longer are you slavishly following the seasonal trends treadmill.  You have moved beyond that.
Using Pinterest to hone you style and identify the pieces you really need is a great visual way of planning your outfits, and searching for multiple ways to wear any new items, so you get the most out of your wardrobe. 
Quiet luxury, although extolled by high end designer brands and Hollywood stars does not necessarily mean you need to spend a lot.  Opt for simple clean designs, paying particular attention to cut.  Buy as good a quality fabric as you can afford and curate a co-ordinating colour palette. This look can be created from the high street, with more luxurious pieces mixed in, upgrading, and replacing to better quality items as you go.
How To Make Your Cashmere Last Longer
Cashmere is known for its luxury, warmth, and comfort. Its softness and fine texture make it a treasured item to any wardrobe. We know that cashmere is an investment rather than a purchase, which i...
Read more