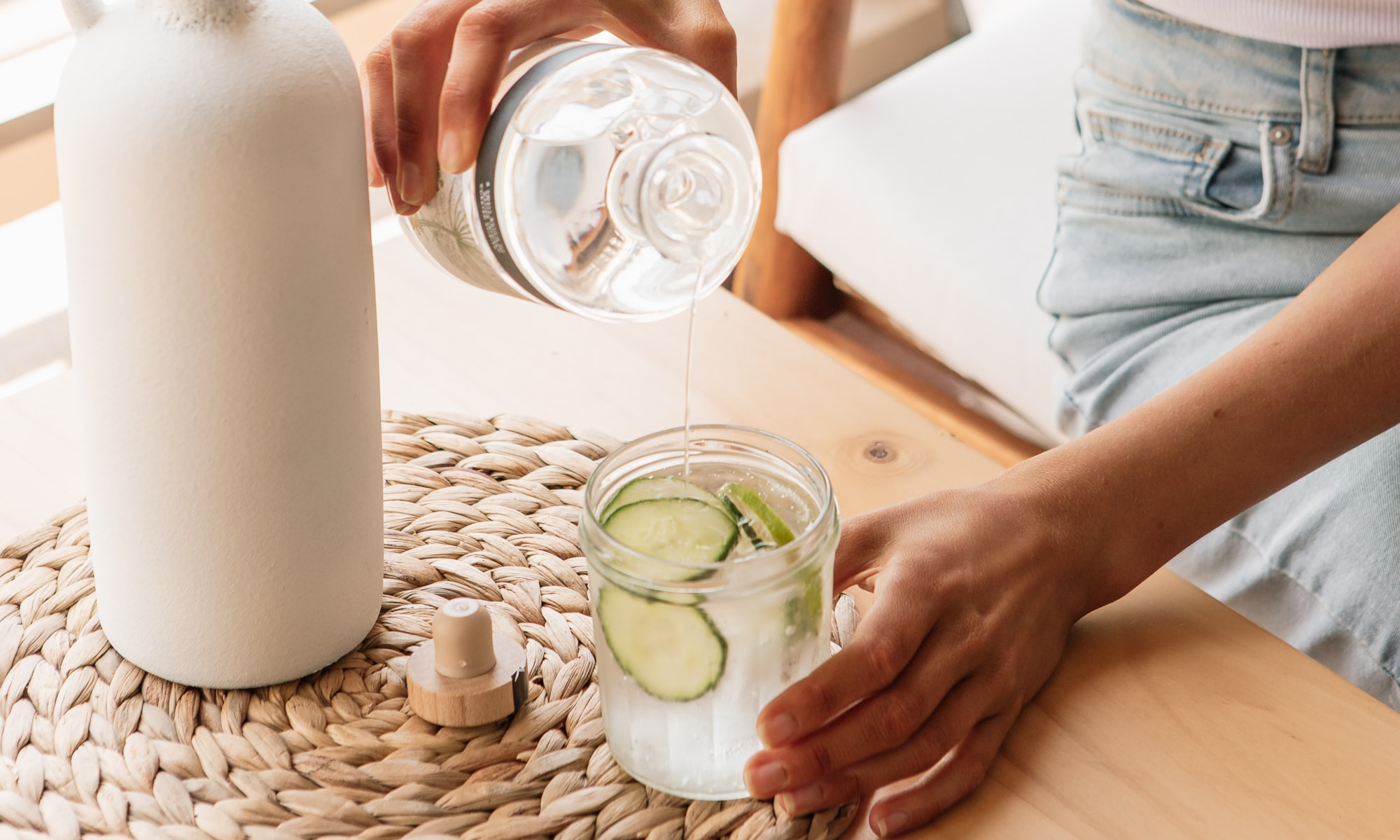 5 Non-Alcoholic Drinks to Try for Dry January
That actually taste good.
Following a busy month of indulging in your favourite festive spirits and drinks, Dry January might seem more appealing than ever before!
For those looking for an alcohol-free detox, there's no need to miss out on the fun. Here are 5 non-alcoholic drinks to try for dry January - and they won't disappoint.
-
1. Seedlip Drinks
Dry January just got a whole lot easier and tastier for gin lovers! There are more alcohol-free replacements for gin than ever before, to offer an alternative to the boozy spirit.
Seedlip is one of these brands, offering a collection of delicious alcohol-free gin flavours. Treat this booze-less spirit as you would gin, combining with your favourite mixer for a refreshing and light dry January drink. Alternatively, browse their extensive mocktail recipe list to discover some delicious alcohol-free cocktail inspiration!
-
2. Caleño Drinks
'Bringing joy to not drinking' is the slogan behind this brand, and exactly the reason we're adding it to this list. From light and zesty to dark and spicy, the Caleno collection has a flavour for everyone to enjoy this January. Use the spirit to create a mouthwatering cocktail, or simply mix with tonic or lemonade for delicious simplicity.
Shop directly from their website or from most Sainsburys supermarkets!
-
3. Lucky Saint Beer
The self-proclaimed 'official beer of dry January' is here to satisfy your beer cravings. A quick look at their story shows just how much care and precision has gone into producing a non-alcoholic beer that actually tastes good. In fact, this beer has remained purposefully unfiltered to offer maximum taste with no alcohol! Don't be fooled by the 0.5%ABV, supposedly this offers the same amount of alcohol as a ripe banana...
Order this beer in bottles or cans directly from their website, or from the likes of Sainsburys and Majestic Wine.
-
4. Belvoir Drinks
'Premium drinks, crafted with nature', Belvoir have created delicious cordials and sparkling drinks that taste far more premium than the standard cordials in your kitchen cupboard. We recommend trying the Elderflower mixed with sparkling water for a refreshing flavour, but you can shop the likes of Strawberry & Lime, Lemon & Mint and Elderflower & Rose. Available in most supermarkets, look out for these dry January drinks during your next supermarket visit!
Alcohol who?
-
5. Alcohol-Free Prosecco
Freixenet is a firm favourite for many prosecco lovers, with bottles of this wine getting sunk by many over Christmas! Good news if this is you, as Freixenet also do a selection of alcohol-free sparkling wines to see you through your booze-free month of January.
Choose from their sparkling white or sparkling rosé alcohol-free bottles. Perfect for sharing with friends throughout January!
-
Take the opportunity to try some new alcohol-free drinks for dry January and make your booze-free month as enjoyable as possible! Who knows, maybe you'll prefer the alcohol free options... cheers!