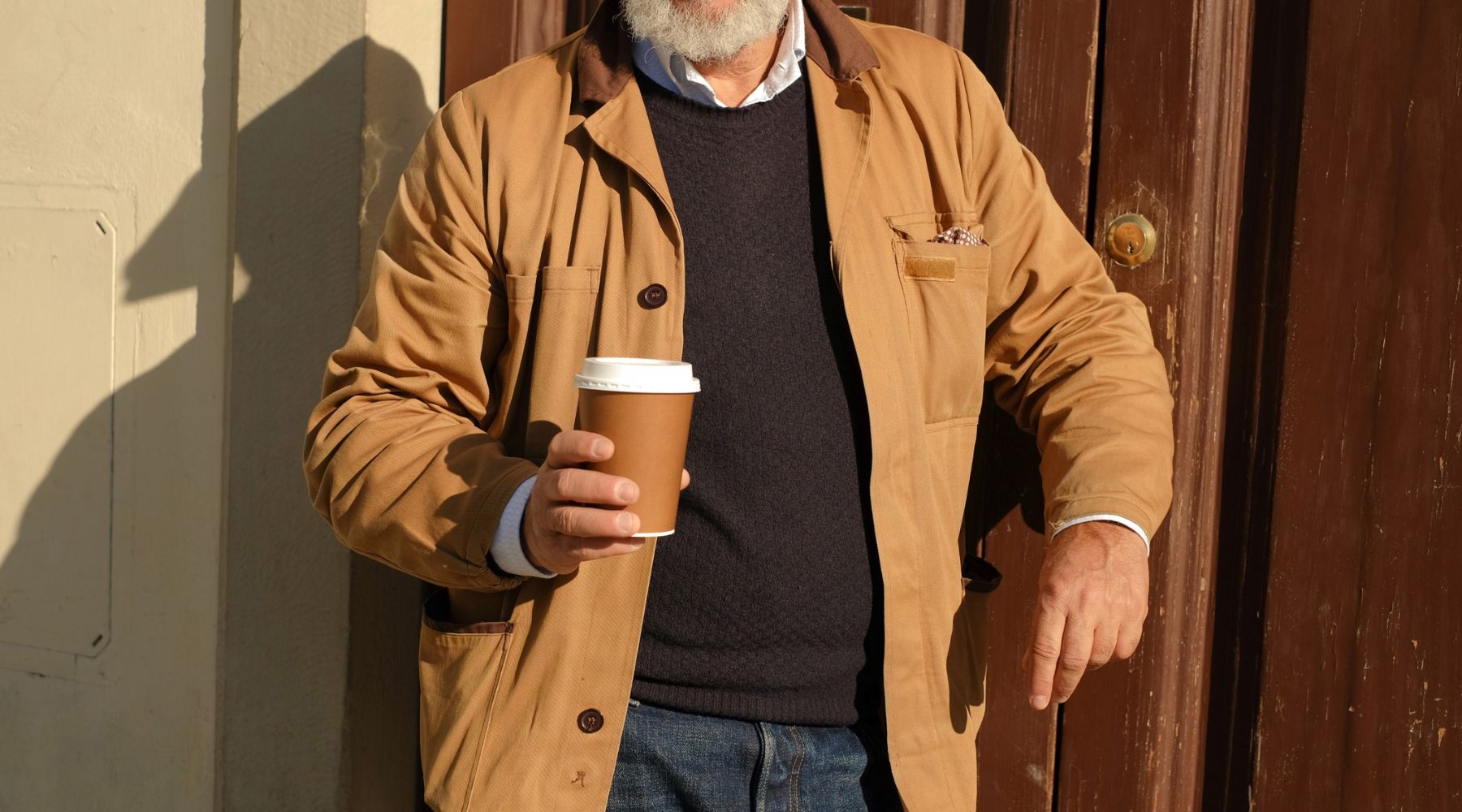 Why Every Man Should Own Cashmere
Our men's cashmere clothing is some of the most luxurious and wonderfully versatile men's apparel available. You can wear it anywhere, at any time and will always stand out for being the sharpest looking guy in the room, whether dressing to impress or relaxing in a more informal setting.
If you've already made a cashmere purchase previously, you'll already know (and feel) the benefits of the garments. Maybe you haven't purchased any cashmere yet. Perhaps you have a few quick questions? Here are some quick answers to the kinds of things you might be wondering.
Cashmere isn't itchy. It's soft, comfortable, stylish and will keep you warm and toasty
If you take good care of them

, cashmere sweaters (and other garments) have an incredibly long shelf life. Perfect for a man on the go and saves unnecessary future shopping trips (never a bad thing!)
Looked after correctly, cashmere won't wrinkle. You'll stay looking smKatrina Urwinart and on point for many years. 
Dressy or casual, cashmere always looks the part, and if you buy Loop's 100% mongolian cashmere items, you'll be a cut above the rest and with a clear conscience in terms of

sustainability

and other ethical matters.
Men's cashmere sweaters | Cashmere Jumpers for men
As you might expect, jumpers are the first port-of-call for most men. Our stylish, unfussy and elegant knits are the ultimate sweaters for men with good taste. As mentioned above, what you pay up front will offer dividends in terms of quality and longevity. Buy the right cashmere sweater and you'll have something to last a lifetime. 

Men's cashmere hoodies
For a more casual look, or something that's perfect for a jog on a winter's day, you might want to have a look at our fantastic cashmere hoody. Available in derby grey, this is a must have item, that will doubtless become your favourite, go-to garment.
Men's cashmere jogging pants
Did we mention jogging? Well, you'll want our fantastically comfortable jogging pants. Who's kidding who? Though great for a bit of outdoor activity, these pants really come into their own when having a laze on the couch!
Mens cashmere outerwear
Our men's cashmere gilet is another warming layer - ideal for outdoors or indoors, for that matter. Available in marine blue, this item is stylish, comfortable and will go with almost anything else in your wardrobe.  
Mens cashmere hats, gloves and scarves
These cashmere outdoor men's accessories are winter must haves. Our amazing range of gloves, scarves and socks are the top-tier route to take for comfort and warmth when out in the elements. They also make fantastic gifts for the man in your life… items that he could be wearing for many, many years to come.
Mens cashmere socks
The list wouldn't be complete without a good pair of socks. Keep your feet toasty and comfortable in a pair of Loop's durable cashmere socks.
As one of the highest quality cashmere brands in the UK, Loop endeavours to only sell the best quality cashmere to its customers. But how can you tell exactly what it is that makes the best cashmer...
Read more