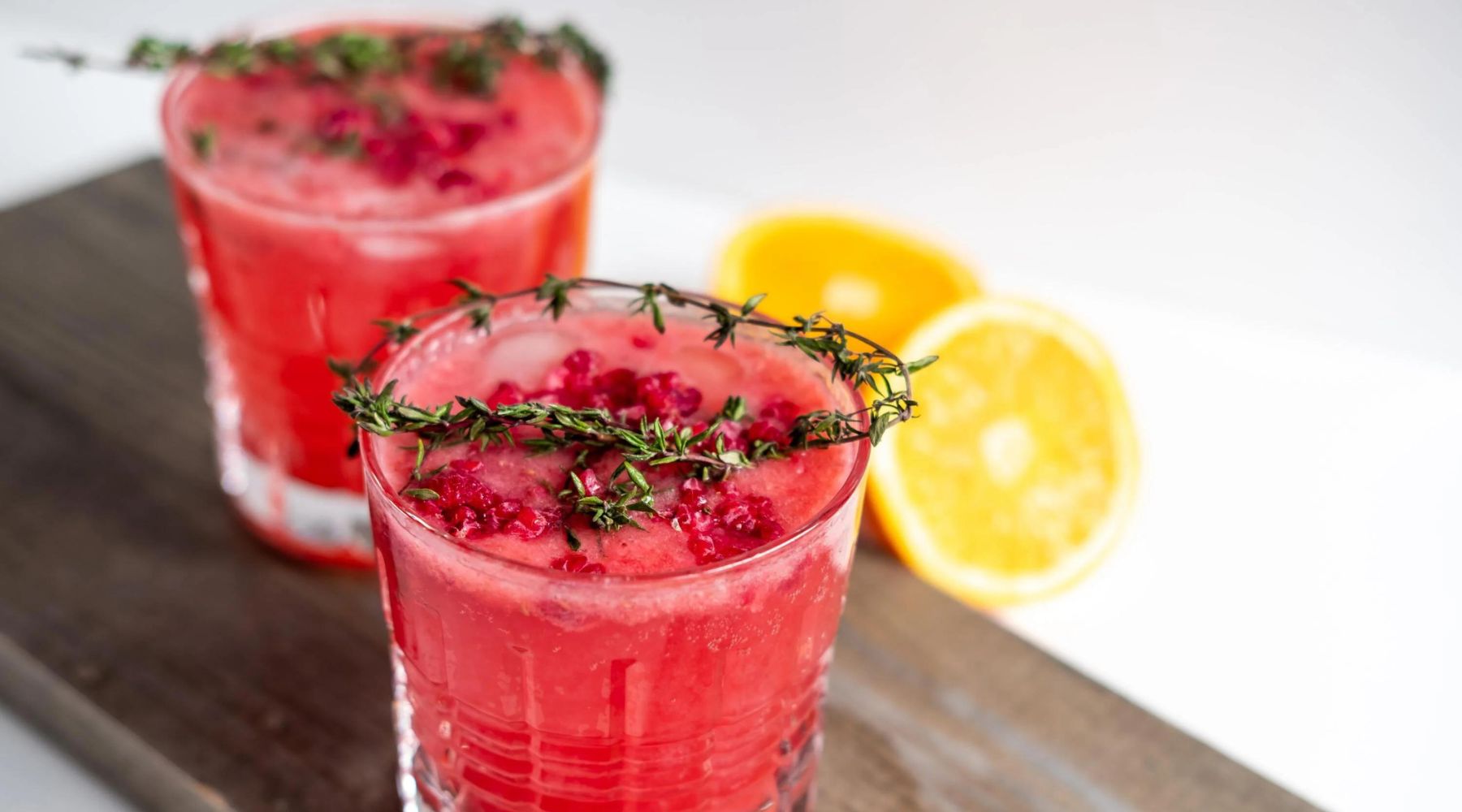 Summer Gin Cocktail Recipes to Cool Down With
Summer has finally graced us with its presence - hallelujah! Except… it's almost, too hot? Without the beloved aircon and chilled swimming pools we use to keep us cool and comfortable abroad, we need to get a little more creative - and tipsy? - to enjoy every ounce of the summer sun. 
It goes without saying that summer is the season of gin for many who like to enjoy a refreshing alcoholic beverage, and we've taken inspiration from the masters of all things gin, Gin & Tonicly, for some summer gin cocktail recipes. Trust us, you're going to want to try these!
---
English Garden Cocktail
In the true spirit of an English summer, the English Garden cocktail encapsulates fresh flavours associated with the season, resulting in a refreshing and delicious summer gin cocktail. 
To make this gin cocktail, you will need: 
– 50ml Gin
– 25ml Elderflower Liqueur
– 75ml Fresh Apple Juice
– 25ml Fresh Lime Juice
– Apples
Gin & Tonicly have summarised the easy steps to make this happen:
1. Pour your gin, elderflower liqueur, fresh apple juice and fresh lime juice into a cocktail shaker that has been half filled with ice.
2. Shake vigorously.
3. Strain your cocktail mixture into a cocktail glass full of ice.
4. To finish, consider garnishing your English Garden Cocktail with some delightful apple wheels or cucumber!
-
Raspberry Gin Slushie
You'll never crave a normal slushie again! This summer gin cocktail recipe is the epitome of summer, helping to tantalise your taste buds and cool you down from the very first sip. Thanks Gin & Tonicly!
You will need:
– 2 Cups of Ice
– 100g Fresh Raspberries
– 50ml Gin
– 20ml Honey
– Raspberries
How to make: 
1. Take your fresh raspberries and put them in your blender. Pour in your honey. Blend the two together until the consistency is smooth.
2. Add your gin and blend the mixture together again.
3. Gradually add your ice, blending in between until you reach a good slushie consistency. 
4. Taste your slushie. If it still tastes bitter, you may want to add some more honey to the mixture. If you adjust the amount of liquid that you use, then you might need to add more ice.
5. Take a chilled glass of your choice and pour your cocktail slushie.
6. For an added touch, garnish your raspberry gin slushie with some fresh raspberries. Delicious!
-
Strawberry Gin Lemonade
This incredibly easy summer gin cocktail created by Gin & Tonicly requires minimum effort for maximum reward. Delicious, fruity and refreshing!
You will need: 
– 50ml Gin
– 75ml Strawberry Juice
– 100ml Lemonade
– 3tbsp Strawberry Puree
How to make: 
1. Add a few teaspoons of strawberry puree to the bottom of your serving glasses, following the puree with a few cubes of ice. The exact amount of ice that you should use depends on your own personal preferences.
2. Pour 50ml of gin into each of the glasses, stirring it so that the gin and the strawberry puree combine.
3. Afterwards, add 75ml of strawberry juice to each glass before topping them all off with Lemonade.
4. For an additional layer of summer, garnish this cocktail with fresh strawberries.
-
Gin and Juice
It would be rude to not include the classic gin and juice! Gin & Tonicly explained that one of the best things about this gin cocktail recipe is, 'the fact that it works well with most fruit juices, meaning that you can quite literally replace our favourite fruit juices with your favourites to see what you can create.'
You will need: 
– 50ml London Dry Gin
– 75ml Fresh Orange Juice
– 75ml Fresh Grapefruit Juice
Method:
1. Fill your favourite cocktail glass with as much ice as you wish to and pour in your London Dry Gin.
2. Pour over your orange juice and your grapefruit juice. Taking a bar spoon, gently stir your cocktail until all of your ingredients have combined.
It really is as simple as that!
---
These delightfully refreshing summer gin cocktail recipes are here to keep you cool during the summer months! Perfect for barbecues with friends and weekends in the garden. A huge thank you to the team at Gin & Tonicly for the inspiration. Be sure to check out their website for more recipes.